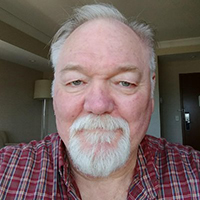 Thank you for visiting my store. My name is Ricky Lee Grove. I've been in the bookselling business for over 40 years. I'm passionate about reading and books. This store is an adjunct to my Paperback Show podcast (paperbackshow.com). 
I already sell books on Amazon and Ebay, but I wanted a more hand-picked store for the podcast. A place where I could feature books from my collection that are mentioned in the podcast along with books I think are unique and interesting. 
Use the contact form if you need to send a message. I will respond as soon as possible.